R. Scot Kraeuter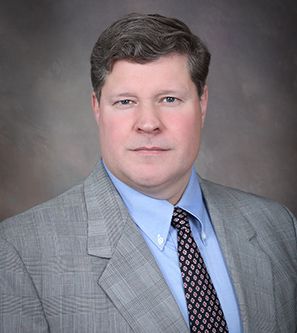 R. Scot Kraeuter is a founding partner of Johnson Kraeuter, LLC, located in Savannah, Georgia. His practice focuses primarily upon domestic and family law. Born in Winchester, Massachusetts in 1970, Mr. Kraeuter received his Bachelor of Arts from Vanderbilt University in 1992 and his Juris Doctor from the Emory University School of Law in 1995. His previous legal experience includes practice in several areas of law for over 16 years with the Savannah, Georgia law firm of Savage, Turner, Kraeuter, Pinckney & Madison.
Mr. Kraeuter is a member of the Savannah Bar Association, the State Bar of Georgia, the American Bar Association, the American Association of Justice and the Georgia Trial Lawyers Association. Mr. Kraeuter was again named by his peers in 2020 as one of Georgia's Legal Elite attorneys in Georgia Trend Magazine. He has previously been recognized as one of Georgia's Legal Elite attorneys in 2014, 2015 and 2016. From 2015 to 2022 Mr. Kraeuter has been recognized in Best Lawyers which profiles the top 4% of practicing attorneys in the United States who are recognized for professional excellence with persistently impressive ratings from clients and peers.
The Firm was also named as a Tier 1 Best Law Firm in 2015-2022 by U.S. News & World Report and Best Lawyers. Also in 2021 he was again recognized by his peers in the Atlanta Magazine as a "Super Lawyer" a distinction awarded to only 5% of all attorneys in Georgia. He has previously been recognized as a "Super Lawyer" in 2014 -2020 as well as a "Rising Star Super Lawyer" in 2009. Mr. Kraeuter has also been designated by Avvo.com as a "Top Rated Lawyer" for 2020.
Mr. Kraeuter is a member of the American Board of Trial Advocates. The American Board of Trial Advocates is an invitation-only national association of 7,600 experienced trial lawyers and judges.
Mr. Kraeuter enjoys the highest rating of "AV" in both legal professional ability and ethical standards given by the Martindale-Hubbell Law Directory. An AV rating (based upon confidential evaluations by judges and fellow attorneys) indicates that a lawyer has reached the height of professional excellence and is usually only awarded after many years of practicing law. Approximately 21% of attorneys qualify for the AV rating.
Mr. Kraeuter was the Chair of the State Bar of Georgia Family Law Section Executive Committee in 2018-2019. He served as the Vice-Chair of the Family Law Section from 2017-2018. In 2018 Mr. Kraeuter was the program chair for the Family Law Institute, a three day continuing legal education seminar attended by approximately 600 Georgia domestic lawyers and judges. He served as the Committee Secretary in 2016-2017 and was an at large member of the Committee from 2010-2016. Mr. Kraeuter is also a past member of the Chatham County Bench and Bar Committee from 2014-2016.
Mr. Kraeuter has significant jury trial experience, including the following cases tried to a Jury verdict:
Arthur Joe Oliver vs. Suzanne Stewart (2008);Harry Howe and Nieve Howe
vs.Amir Hassan (2004); Gordon Smith vs. Gerald Wise (2003); Lisa Gorumba, Kathlyn
Veal and Robert W. Galloway, as Administrator of the Estate of Esther Ambrose vs. Eugene T.
Ambrose (1998).
He has given numerous lectures and authored numerous professional articles, including Prenuptial Agreements in Georgia and Equitable Division: Valuing Assets and Non-Marital Property. He has been an invited speaker at the Family Law Institute sponsored by the Family Law Section of State Bar of Georgia in 2008, 2010, 2012, 2013 and 2016.
Mr. Kraeuter devotes his spare time to his family and enjoys many outdoor activities including boating and hunting.
Honors:
Best Lawyers 28th Edition of The Best Lawyers in America 2021
Georgia Trend Magazine: Georgia's Legal Elite 2014, 2015, 2016, 2020
Georgia's Best Lawyers 2015, 2016, 2017, 2018 and 2019
U.S.News&WorldReport and BestLawyers 2015-2021
Super Lawyer 2014-2020: Atlanta Magazine
Super Lawyer Rising Star 2009: Atlanta Magazine
Memberships:
State Bar of Georgia 10/31/95 - Present
United States District Court for the Northern District of Georgia 3/27/96 - Present
United States District Court for the Middle District of Georgia 1/29/97 - Present
United States District Court for the Southern District of Georgia 12/4/95 - Present
United States Court of Appeals for the Sixth Circuit 9/23/99 - Present
United States Court of Appeals for the Eleventh Circuit 5/29/98 - Present
Supreme Court of Georgia 6/6/96 - Present
Court of Appeals of Georgia 6/6/96 - Present
Chatham County Bench and Bar Committee member
Executive Committee Family Law Section:

State Bar of Georgia 2010 – 2019
Chair 2018-2019
Vice Chair 2017-2018
Secretary 2016-2017