Savannah Property Division Attorneys
Solutions for Dividing Marital Assets During a Georgia Divorce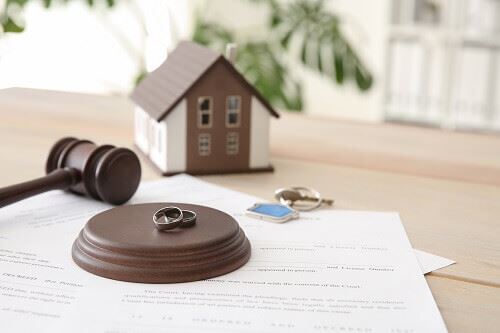 For a team of experienced advocates to help you through your property and asset division, contact our property division lawyers at Johnson Kraeuter, LLC. We strive to deliver fair and practical solutions while upholding your interests. Our team has extensive experience helping clients with high assets and significant wealth at stake in a divorce.
Typically, the most cost-effective and amicable way to divide property is through negotiation and a finalized written agreement with your spouse. Our divorce attorneys can assist with this process. Additionally, we stand ready to aggressively protect your interests in court, should the situation necessitate such action.
Our team can explain critical issues when dividing property, including:
What assets and debts were accumulated during the course of your marriage
Distinguishing between "marital" and "separate" property
How businesses and professional practices may be separated
What will happen to your retirement accounts, pensions, stocks, investments, and other accounts
How your home and vacation property may be split
Whether you can benefit from litigating a dispute in court
Ways to locate any hidden assets or offshore accounts
What Is Equitable Distribution in Georgia?
Georgia applies the rule of "equitable division" of marital property for property division. While this means that all property acquired during the marriage needs to be divided in a fair manner, it does not necessarily have to be divided equally.
"Marital" property is both assets and debts that have been acquired during the length of the marriage.
"Separate" property can include gifts, inheritances, property excluded by a prenuptial agreement.
If you are unable to reach an agreement with your spouse on property division, a judge may take into account various factors regarding your marriage and life circumstances in order to reach a decision. As you enter complex family law matters, be sure to work with an experienced professional who can help you seek an agreeable outcome.
Obtain the dedicated legal services you need during the divorce process by calling us at (912) 421-2900.