Savannah Divorce Attorney
Georgia Divorce Lawyers Helping Navigate the Dissolution of Marriage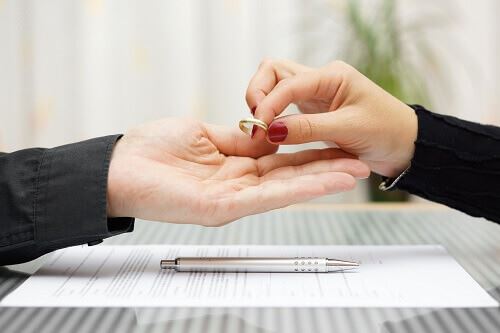 At Johnson Kraeuter, LLC, our Savannah divorce lawyers are committed to helping families transition through a difficult emotional and legal process to reach a stronger future in Savannah, GA. Our boutique family law firm offers personal, dedicated counsel you can expect, and the trial-tested, seasoned representation you need. These are among the many reasons we believe you should consider us to handle your case. Our Savannah divorce lawyers have more than 100 years of experience between them, having earned recognition such as the AV® Rating for ethics and skill as well as inclusion in Best Lawyers in America®.
Whether your case involves significant property division or a heated child custody battle, our legal advocates have the resources and insight to help you navigate the divorce process, protecting your interests as you move forward in Savannah GA. Our Georgia divorce lawyers welcome the opportunity to discuss your goals.
Is It Worth Getting A Divorce Lawyer in Savannah GA?
It takes time to negotiate a settlement and even more time to prepare for and represent yourself. If negotiations do not lead to a settlement agreement on all the contested issues, it will cost you more representing yourself in court. Hiring a divorce attorney can evaluate your divorce proceedings and help resolves these disputes.
Our firm seeks to establish meaningful relationships with each of our GA clients. When you choose Johnson Kraeuter, LLC, to represent your case, our practice is tailored strictly from the beginning. As a result, our family law practice has always stayed in limited practice areas to allow for thorough preparation and forecast of family law, equitable asset distribution, and successful child custody results.
To protect yourself, your family, and your assets, it is vital that you hire an experienced family lawyer who has a focus on family law litigation. To that end, Johnson Kraeuter, LLC possesses in-depth knowledge and a detailed understanding of practicing family law in Savannah, Georgia.
What is the Georgia Divorce Process?
If you are looking for trusted legal counsel in Savannah, GA, you have come to the right place. Backed by decades of family law experience, our divorce lawyers in Savannah, GA work tirelessly to represent our clients and provide responsive, timely counsel.
Our seasoned Savannah divorce attorneys can guide you through each step of your divorce:
Grounds for Divorce – There is no-fault divorce in Georgia, but there are also 12 grounds for an at-fault divorce.
Residency Requirement – At least one spouse must have resided in Georgia for six months or more.
Equitable Distribution – Property needs to be divided fairly, which means there may not be a 50/50 split.
Alimony (Spousal Support) – Not every divorce will produce an alimony order. It depends on several factors, including the length of the marriage, the financial situation of each party, and the conduct of all parties.
Child Support – Georgia determines the amount of child support to be paid based on the parents' gross incomes.
Child Custody – All divorcing parents need to submit a parenting plan. They might both submit a joint custody arrangement, oreach parent can submit their own parenting plan to have a judge make his own determination.
If you have significant assets involved, we can help handle these complex divorces as well. No matter how difficult the case is, our goal will be to resolve your matters discreetly out of family court, saving you time and needless stress. If however, our divorce lawyers in GA need to go to trial in order to protect your long-term interests, we will not back down from representing you in family court. We frequently handle matters of litigation, and we are prepared to do what it takes to help you reach satisfactory results.
How Long Does It Take for a Divorce to Be Final in Georgia?
Typically, a divorce's average length of time to be final in Georgia is 45 to 60 days. However, there is a mandatory 30-day waiting period after the petitioner files a Complaint. For fault divorces, the timeline changes depending on the case's complexity and can take anywhere between 6 months and a year.
Tips to Simplify Your Divorce
Divorce does not have to be hard. We understand that it can be an emotional rollercoaster, which can amplify underlying issues and cause heated conflicts. Our Savannah attorneys offer important tips to keep things civil and make your divorce as simple as possible.
Keep your emotions in check. Try to deal with your emotions as best as possible by seeking counseling, spending time with loved ones, and looking at the big picture. Don't let your emotions get the best of you, because you may end up making decisions that can ruin relationships and make everybody worse off.
Be organized. Divorce requires a lot of paperwork, such as tax returns, property titles, and many other records. Start collecting what you need and make sure you have copies and are able to access them when you need to do so.
Stay open to compromise. Know you may not always get what you want. Instead of dragging out battles and taking every single matter to court, be open to meeting your spouse in the middle so you can save time, stress, and money.
Seek an attorney if you need help. While you can certainly file uncontested divorces yourself, it is a better idea to have a professional handle it for you. We know the law, how to file for divorce, and can help you avoid common mistakes.
What Are Grounds for Divorce in Georgia?
Georgia recognizes both fault and no-fault divorces. A no-fault divorce simply means that you are not placing blame on your spouse for the end of your marriage. Irretrievable breakdown is the grounds for a no-fault divorce. This simply means that your marriage is broken beyond repair.
A fault divorce means that you are blaming your spouse for the breakdown of your marriage. The grounds for a fault divorce in Georgia are:
Adultery
Cruelty
Desertion
Drug or alcohol abuse
Force, duress, or fraud in obtaining a marriage
Impotency
Incest
Insanity
Irreconcilable differences
Pregnant at the time of marriage by another man
Conviction of a crime
Our Experienced Georgia Divorce Lawyers Can Help
If you need assistance with a Savannah divorce, let our lawyers help. Contact our firm today to schedule an initial consultation. However, don't assume that you don't need support if you're filing an uncontested divorce.
The Law Office of Johnson Kraeuter, LLC is here to help protect your legal rights in any type of divorce proceedings.
To learn more about our divorce services, you can contact us online or you can reach us at

(912) 421-2900

to speak with an experienced Georgia divorce lawyer.