Richard Sanders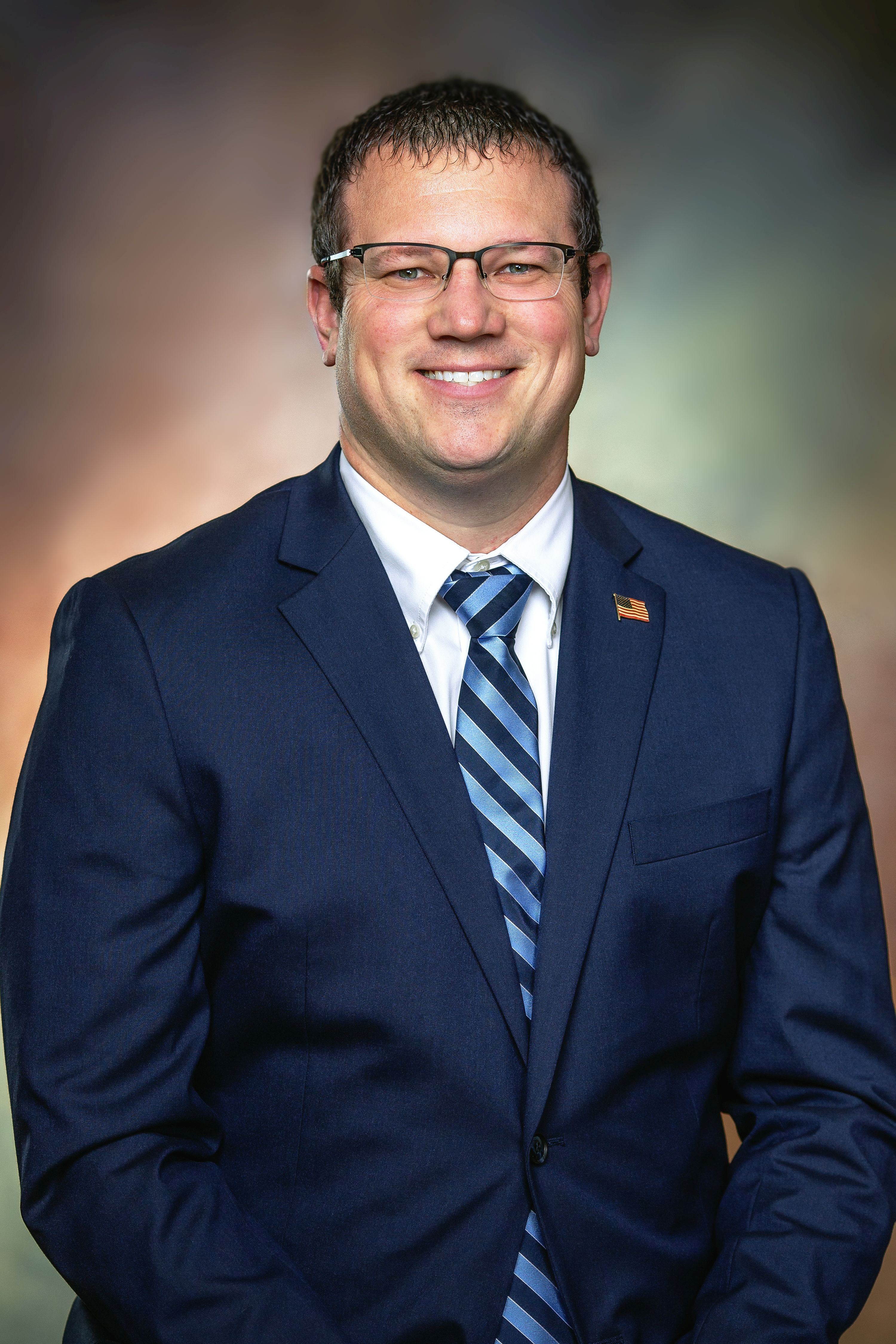 Richard Sanders is an attorney with Johnson Kraeuter, LLC, whose practice is primarily dedicated to domestic relations and family law. He has been licensed to practice law in Georgia since 2008. He is also a registered general civil, domestic, and domestic violence mediator, and a registered Arbitrator. Presently, he volunteers as a mediator at the Mediation Center in Savannah.
A successful litigator, Richard has handled numerous cases through trial and appeal during his career, including successfully arguing in person at the Georgia Supreme Court and the Georgia Court of Appeals. The expertise he developed as a litigator supported his work in co-authoring the book Divorce in Georgia and delivering a number of lectures on various topics related to family law, personal injury, criminal defense, ethics, professionalism, general litigation, evidence, and mediation.
Richard is also a renowned leader in Savannah and throughout the state of Georgia. He has served on numerous committees with the State Bar of Georgia and currently serves on the Executive Committee of the Savannah Bar Association and the Executive Committee for the Council of Municipal Court Judges. Richard is also the most senior First District Representative.
Richard has been named as a Rising Star with Georgia Super Lawyers every year since 2016 and recognized as a Top 100 Trial Lawyer in Georgia by the National Trial Lawyers organization. His peer rating on Martindale Hubbell is "Preeminent." In addition to these accolades, Richard is well-known for his tireless volunteer efforts at Savannah Arts Academy High School where he coached the Mock Trial Team for 10 years.
Born at Ft. Benning, Richard grew up as a Navy brat. He earned his B.S. Degree in Justice Studies from Georgia Southern University, where he also served as the Vice President of Pi Kappa Alpha Fraternity. After completing his undergraduate degree, Richard earned his juris doctorate, cum laude, from Thomas M. Cooley Law School, in Lansing Michigan. While in law school, Richard served as a Senior Managing Editor of the Law Review and as a Magistrate on the grade appeals board.
COURT ADMISSIONS:
• Georgia Supreme Court
• Georgia Court of Appeals
• All other Georgia state and superior courts
• United States District Court for the Southern District of Georgia
• United States Courts of Appeals for the Eleventh and Federal Circuits
• United States Supreme Court
PROFESSIONAL ASSOCIATIONS AND MEMBERSHIPS
Council of Municipal Court Judges, Member
District Representative, District 1, 2016; 2020
Executive Committee Member Chair Annual Mtg
Georgia Bar Association, Member
Criminal Law Section, Member
Dispute Resolution Section, Member
Family Law Section, Member
Military/ Veterans Law Section, Member
Tort and Insurance Practice Section, Member
Savannah Bar Association, Member
Executive Committee Member
Past Chair and Co Chair- Hot Topics Committee
Secretary, 2020
YLD Georgia Bar Association, Member, Past
YLD Southern District Representative, 2016
Registered Mediator- Georgia Office of Dispute Resolution

General Civil
Domestic (family law)
Domestic Violence

Registered Arbitrator- Georgia Office of Dispute Resolution
Savannah Association of Criminal Defense Lawyers, Member
Georgia Trial Lawyers Association, Past Member
Savannah Association of Trial Lawyers, Member

Parliamentarian, 2013- 2015
Secretary, 2015- 2016
Vice President, 2016
President, 2017-2018

Member, ADR Board Chatham County
Exchange Club of Savannah, Member
200 Club of Savannah, Member
William Jay Society (Telfair), Member 2018
Savannah Jaycees, Member
Savannah Quarterback Club, Member
Jenkins Athletic Club, Member
South Georgia State Fair Board, Member
Navy League, Member
Pooler Lions Club, Member
Savannah Downtown Business Association
Buy Local
United Way Young Leaders
Greater Savannah Black Chamber of Commerce
SPEAKING ENGAGEMENTS/ MATERIALS AUTHORED/ INTERVIEWS
"Divorce in Georgia", Addicus Books, 2015
Guest lecturer, Army Reserve CLE, Military Divorce, 2009
Instructor/ Speaker, Armstrong Atlantic State University, Continuing Education Criminal Law, 2009
Guest speaker, Savannah Association of Criminal Defense Lawyers, Georgia's new evidence code, 2013
Co-Chair, Savannah Bar Hot Topics CLE, 2013
Lecturer, Savannah Bar Hot Topics CLE, Georgia's New Evidence Code, 2013
Chair Hot Topics Seminar, Savannah Bar Association, 2014
Co-Chair, Savannah Bar Hot Topics CLE, 2015
Lecturer, Savannah Bar Hot Topics CLE, Family Law- Military Divorce, 2015
Lecturer, Guardian Ad Litem Training, Ethics, 2016
Lecturer, Savannah Bar Hot Topics CLE, Family Law Evidence Digital Age, 2017
Instructor/ Speaker, Mediation Center Savannah, Ethics for Mediators, 2017
Instructor/ Speaker, Mediation Center Savannah, Legitimation Workshop, 2017
Lecturer, ABA Family Law CLE Conference, Getting to Yes: Strategies for Successful Negotiation (Mediation), 2017
Co-Chair, Savannah Bar Hot Topics CLE, 2018, 2019, 2020, 2021
Interviewed 11 Alive News, Patton GA Supreme Court Case, 2017
Interviewed Daily Report, Patton GA Supreme Court Case, 2017
Interviewed GA YLD Magazine/ Newsletter, Patton GA Supreme Court Case, 2017
Interviewed WTOC Jerry Chambers Case, 2018
Lecturer, Association of Forensic Document Examiner (AFDE) Symposium, Expert Depositions, 2018
Instructor/ Speaker, Mediation Center Savannah, Ethics Civil Mediator Training, 2019
Guest Speaker, Mediation Center Savannah, Legitimation workshop, 2019
Instructor/ Speaker, Mediation Center Savannah, Military Divorce, 2020, 2023
Instructor, Jury Trials in Divorce cases, Lake County Bar Association, IL., 2023
AWARDS/ HONORS
2016 Graduate of YLD Leadership Academy
The National Trial Lawyers, Top 100 Trial Lawyers, 2014, 2015, 2016
AV Preeminent Rating, Martindale Hubbell
Named to the 2016, 2017, 2018 Georgia Rising Stars list- Thomson Reuters Super Lawyers
AVVO Top Divorce Attorney, 2014
AVVO Clients Choice, Divorce, 2014
Martindale-Hubbell Top Rated Family Law Lawyer, 2014, 2015, 2016
Marquis Who's Who in America, 2012- present
Highest Settlement Rate, Mediation Center Savannah, GA, 2013
Martindale-Hubbell Top Rated Lawyer, 2015- present
Lead Counsel Rated, 2015-present
Certificate of Appreciation, Association of Forensic Document Examiner, 2018
Certificate of Appreciation, SCCPPS Career Day Speaker
2019 AV Preeminent Rating Judicial Edition
2020 Jaycees Unsung Hero Award
2021 Jaycees Jaycee of the Year
VOLUNTEER
General Civil, Domestic, and Domestic Violence Mediator, Mediation Center of the Coastal Empire, Inc.
Pro Bono work advising Pi Kappa Alpha Fraternity, Georgia Southern University
Pro Bono project, Savannah Bar Association 2012
Covenants Chair- Home Owner's Association- The Arbors, 2013-2015
Rules and Regulations Committee Chair, Homeowner's Association
Judge, High School Mock Trial Competition
Attorney Coach for Savannah Arts Academy, High School Mock Trial
Judge, Savannah Law School Moot Court, 2013, 2014
Chatham County Guardian Ad Litem
Previously Represent Safe Shelter residents
Savannah Chatham County Public School Systems, Career Day Speaker
Mentor, State Bar of Georgia Transition into Law Practice Program, 2014
Rules Committee; Vice President- Home Owner's Association
Georgia Southern Mentor Program, Mentor
APPELLATE CASES
S12D0031 DONNA HALL BOROWIEC v. EDWARD F. BOROWIEC, JR., et al. 2010V283RO
S12D0897 JONATHAN MOONEYHAM v. MICHELLE MOONEYHAM 2010V390DC
S12I1100 EDWARD F. BOROWIEC et al. v. DONNA HALL BOROWIEC 2010V283RO
S15I0602 PAUL LAMONT EWING v. KIMBERLY NICOLE EWING 2014V34RR
S17I0148 DAVID PATTON v. JOYCELYN VANTERPOOL DR152051J5
S17D0297 DAVID PATTON v. JOYCELYN VANTERPOOL DR152051J5
S17I0568 RICKY D. LOCKAMY v. MARGIE LOCKAMY 08V1355
S17A0767 DAVID PATTON v. JOYCELYN VANTERPOOL DR152051J5
S17A0771 ROBERT PHILLIPS v. MELINDA IVY PHILLIPS DR1300839J5
S17A0966 RICKY D. LOCKAMY v. MARGIE LOCKAMY 08V1355
S17C1115 DONALD H. KIMBALL v. SPECTRUM YACHTS, INC. et al. CV150294
S18D1359 JOYCELYN VANTERPOOL v. DAVID PATTON DR152051J5
S20C0507 JOYCELYN VANTERPOOL v. DAVID PATTON SPDR1502051
S23C0003 JOHN A. FRILANDO v. RIMINA Z. LEWIS et al. CV130336
A19D0013 JOYCELYN VANTERPOOL v. DAVID PATTON DR152051J
A19A1108 JOYCELYN VANTERPOOL v. DAVID PATTON SPDR1502051
A18D0018 ROBERT PHILLIPS v. MELINDA PHILLIPS DR130839
A18A1659 MARGARET ELAINE PHILLIPS v. JAMES KERBY et al. SUCV20170000033
A18A1193 ROBERT PHILLIPS v. MELINDA IVY PHILLIPS DR1300839
A17I0072 RICKY D. LOCKAMY v. MARGIE LOCKAMY 08V1355
A17I0005 DAVID PATTON v. JOYCELYN VANTERPOOL DR152051
A17A0129 ROBERT DALTON PHILLIPS v. MELINDA IVY PHILLIPS DR1300839
A16A2135 DONALD H. KIMBALL v. SPECTRUM YACHTS, INC. et al. CV150294
A15I0111 PAUL LAMONT EWING v. KIMBERLY NICOLE EWING 2014V34
A15A1422 PAUL LAMONT EWING v. KIMBERLY NICOLE EWING 2014V34
A12A0821 JOSEPH KOVACS v. CORNERSTONE NAT INSURANCE COMPANY CV100584