Savannah Mediation Attorney
Pursue a Divorce Through Alternative Dispute Resolution (ADR)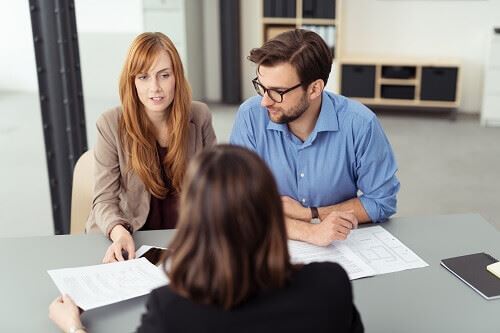 If you were served with divorce papers or are dealing with a complex family issue, you should know that litigation is not the only answer. Alternative dispute resolution (ADR) are available to address family law matters or negotiate a divorce. In the event that you and your spouse can remain somewhat amicable and wish to keep your divorce out of the courtroom, meeting with a Savannah family law attorney to discuss mediation is in your best interest. At Johnson Kraeuter, LLC, our team can provide you with the sound legal guidance you need and represent you every step of the way.
---
Give us a call at (912) 421-2900 to make an appointment. You can also contact us online.
---
How Long Does Divorce Mediation Take in Georgia?
Generally, divorce mediation can take three and five hours, with some going up to all day. Nevertheless, keeping sessions short decreases stress and ensures that both spouses are still in the mindset of coming to an agreement and meeting each other in the middle.
What Is Mediation in Law?
Mediation is a type of alternative dispute resolution in which both parties meet with a neutral third-party, called a mediator, in an attempt to settle their dispute peacefully. The mediator's role is not to come to decisions for the parties involved in the dispute, rather it is to help the parties come to their own decisions.
Resolving Family Issues in Savannah with Mediation
Mediation is performed outside of court. This means you will not have to worry about the expense of litigation. You can also prevent the key decisions being left up to a judge. Instead, you and your spouse can work together to find resolutions.
Mediation can be used to resolve:
Seek Reliable Legal Representation for Mediation in Savannah, GA
In mediation, you have more power than if you take your divorce or family law matter to court. You can make decisions about your case such as where your mediation will take place and who will be present. At Johnson Kraeuter, LLC, our Savannah mediation attorneys have the knowledge and experience required to handle all types of mediation cases. With more than 100 years of combined experience, you can rely on our legal team to keep you informed of your options.
---
To seek quality representation, contact our firm today at (912) 421-2900.
---