Our firm is proud to announce that managing partner, K. Paul Johnson, has been appointed treasurer of the Savannah Bar Association. Prior to earning an officer position with the Association, he served on the executive committee for more than four years. His many years of service to the Savannah Bar Association are just one of the ways in which Paul has dedicated himself to the legal profession and the Savannah community. He served on the Board of the Mediation Center in myriad capacities, including president, for many years, he was the chair of the Family Law Section of the Georgia State Bar from 2010 until 2011, and he is a fellow of the American Academy of Matrimonial Lawyers. In addition to being a well-respected leader, he is a trusted mentor who is frequently invited to speak at conferences on family law issues.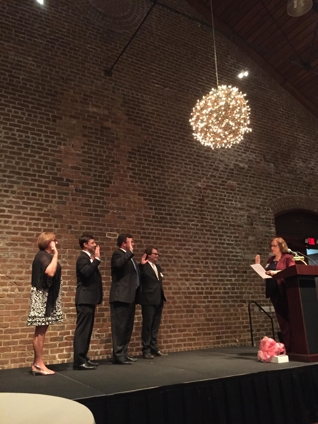 The Savannah Bar Association is a professional organization of attorneys in the greater Savannah area, with a rich history of dedication to the community and to furthering the profession and practice of law. The Association has numerous committees to serve the community and the profession. Some of the more notable committees are:
Pro bono committee (provides legal assistance to people who cannot afford attorneys)
Lawyers in Crisis committee (assists attorneys in the community during emergencies)
Hot Topics committee (plans an annual continuing legal education seminar on important legal topics in Georgia)
The dedication and fellowship of the Savannah Bar Association is known across the state of Georgia as one of the most involved and friendly Bar Associations. It is an honor for the legal community at large to recognize Paul as a leader, and we are excited to celebrate this accomplishment with him.